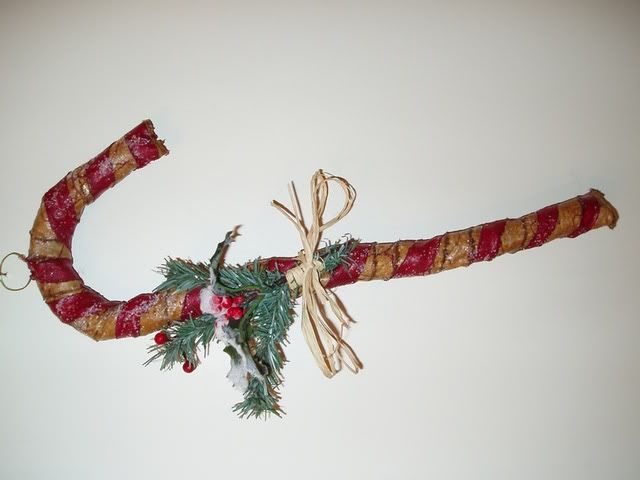 Im enjoying all things primitive at the moment!

I made this vintage style candy cane, which i scented with "Christmas splendour" oil (a mix of cinnamon, berries, nutmeg etc) it smells so yummy!
A close up of my dresser with some bits and bobs I made before the Christmas rush!!